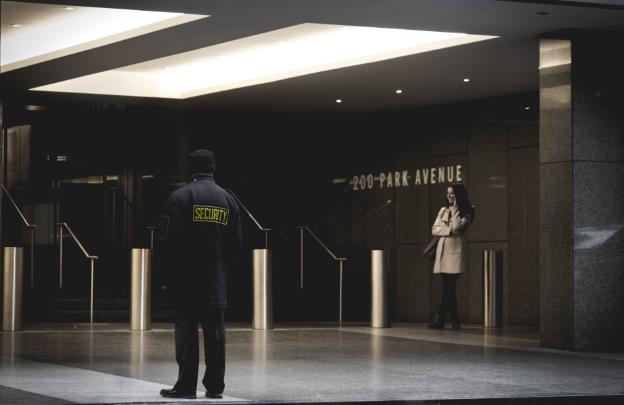 Certified Protection Professionals
Red Dragon Private Security is a fully licensed and insured company that offers certified guard card training, uniform, armed and unarmed officers, plain clothes loss prevention, vehicle patrol, and process serving. Most of the customers who hire Red Dragon Security and Investigation are commercial business, neighborhood watch groups, retail stores, special event organizers, lawyers, and insurance companies. All security officers will receive a thorough screening before being deploy to the job site.
The company offer well-trained security officers for the following purpose:
Protect employees, guest and client assets
Screen guest and employees
Reporting unusual activity
Liaison with emergency services
Security planning and thread assessment
Certify security training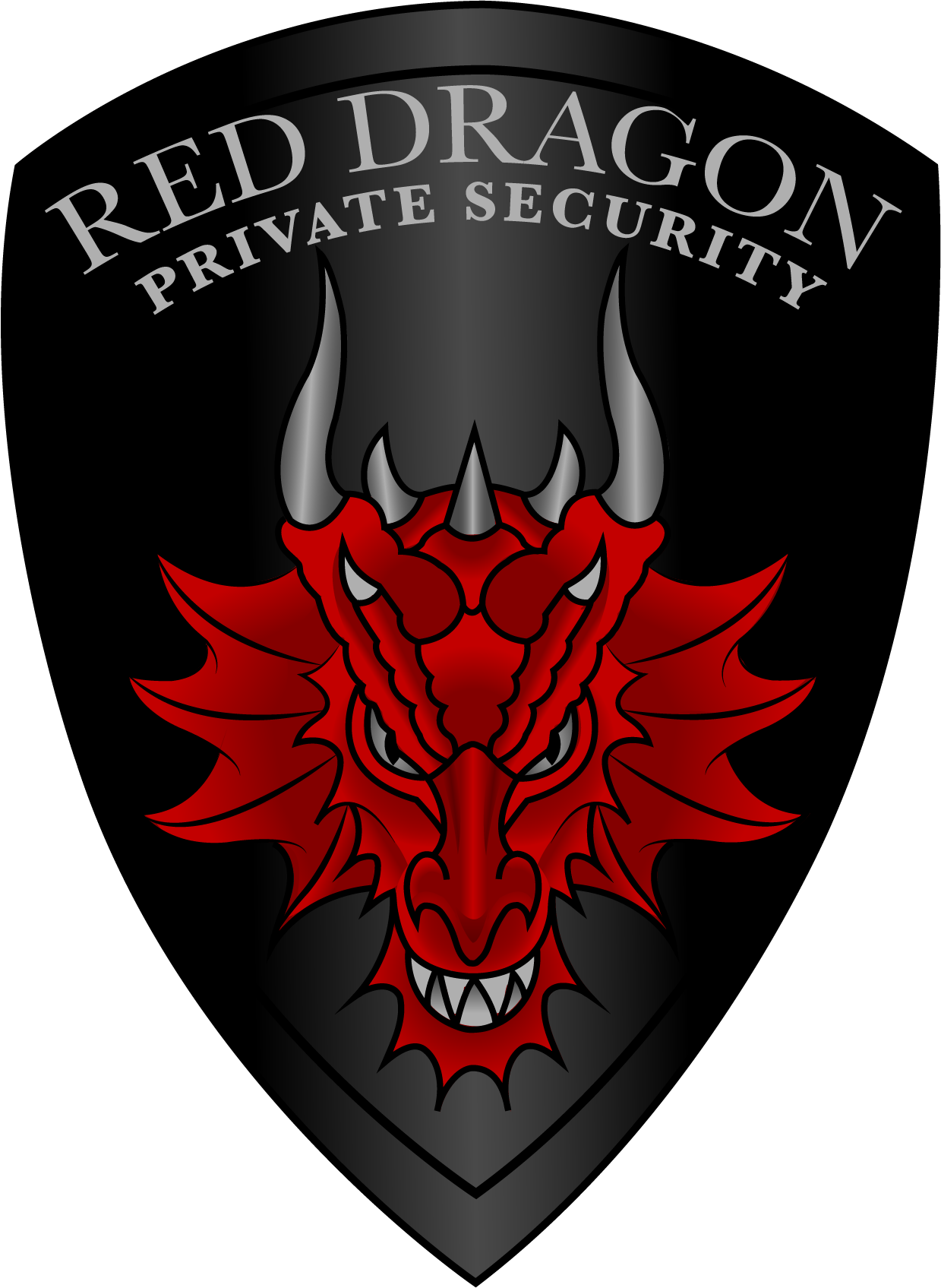 Take your business protection to the next level
Increase Efficiency and Streamline Process
TrackTik's real-time Guard Tour System provides all the information to everyone who needs it, when they need it.
Operation managers can immediately see whether protocols are respected and take corrective action without delay. Guards and patrollers become more self- sufficient, which significantly improves their sense of ownership.
NFC technology ensures guards visit checkpoint
Precise instructions per site or checkpoint
Important reminders displayed upon scanning checkpoint
Custom forms and verifications lists can also be prompted
Tour-status display, including duration, missed checkpoints and collected reports
Data accessible instantly via mobile device
Centralized management of single or multiple sites from a single dashboard
Discreet, low-cost, weather-proof tokens
No system installation or server maintenance required
Mobile access from any Android device supporting NFC technology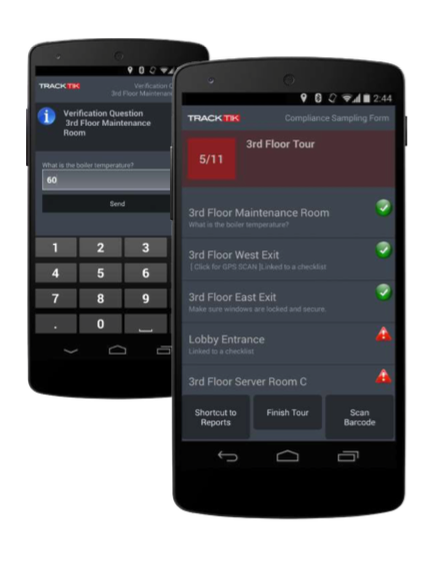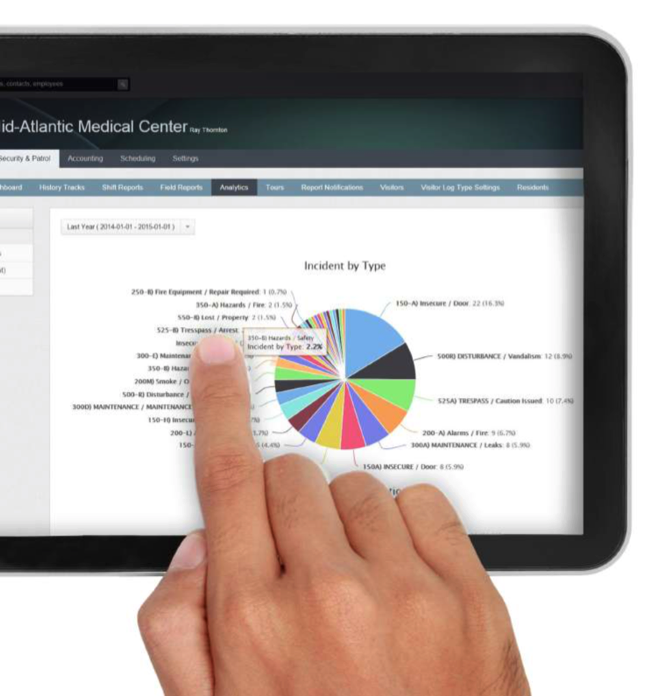 Reporting and Analytics
TrackTik's Reporting and Incident Trending and Analytics module enables you to organize and tap the security information gathered in the field.
You can create customized templates for the different types of reports you require us to provide, so that the information is presented in the best way for you to analyze it.
You can take that data and use it to assess performance, identify risks and trends, and make planning decisions, such as increasing staffing coverage or improving access control.
Or you can access analyses we carry out for you and skip straight to the decision-making.
Geo-Fencing
TrackTik's geo-fencing provides a robust suite of notifications and options that can be tailored to support coverage expectations for any site.
Create geo-fences for authorized and unauthorized areas and stay in control with real-time SMS and/or email notifications.
Increase accountability and enhance field visibility
Flexibility to create several geo-zones per site
Options to configure authorized and unauthorized geo-zones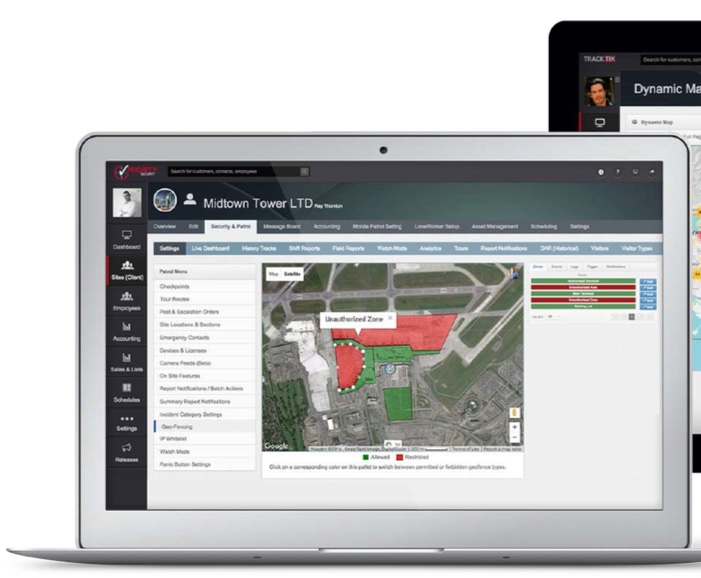 Solitary Officer Protection
TrackTik's Solitary Officer Protection System enables you to ensure compliance with labour and safety regulations, while lowering risk and liability.
Dispatch Patrol System
With TrackTik's Dispatch and Patrol Management System, facilitate officer deployment with real-time GPS locations to track all activities in detail.
Visitor Management
With TrackTik's Visitor Management System you can manage package drop-off and pick-up, Barcode scanning and inventory.
Interested in our security services or employment?
Contact us and we will respond shortly to your inquiry.